My challenge includes
---
Online basic
Trading Course
By meir barak
$10,000
Practice Account
trading balance
Chance to win
Tradenet's INTRO
cool prize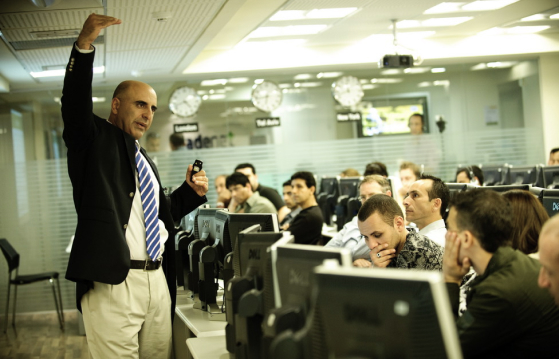 In the past 22 years, I have developed my
trading skills through hard work, blood, and
tears - to finally achieve success.
Trading is risky, that is why you shouldn't
risk your own money. I am offering this
challenge to help you learn how to trade
with a chance to win Tradenet's INTRO package $500 value!
the trading challenge Rules
---
The Practice Account comes with a simulated
balance of $10,000. In order to win the Tradenet's INTRO package, you need to follow 3 simple rules: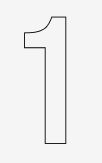 Keep account balance above
$9,500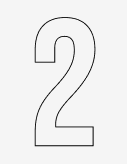 Trade at least 20 positions

Earn a minimum of $1,000
within 7 days

Win the challenge and get
Tradenet's INTRO package! Join now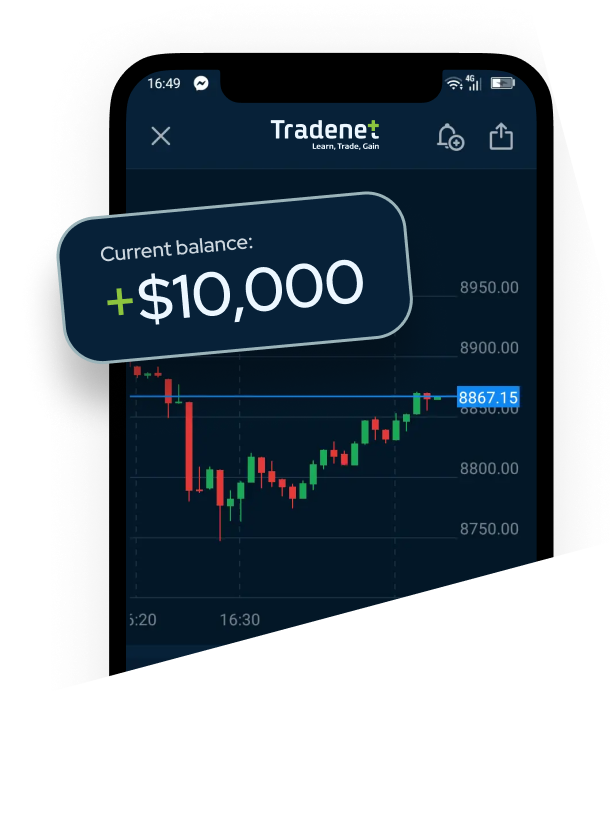 Ready To Learn How To Trade?
---
Join the challenge
for only $19.90.
Learn how to trade
using our online basic
trading course.
Start with $10,000
Account and try to
win the challenge.
Win your INTRO
package
Don't just take our word for it
---
Here's what our students have to say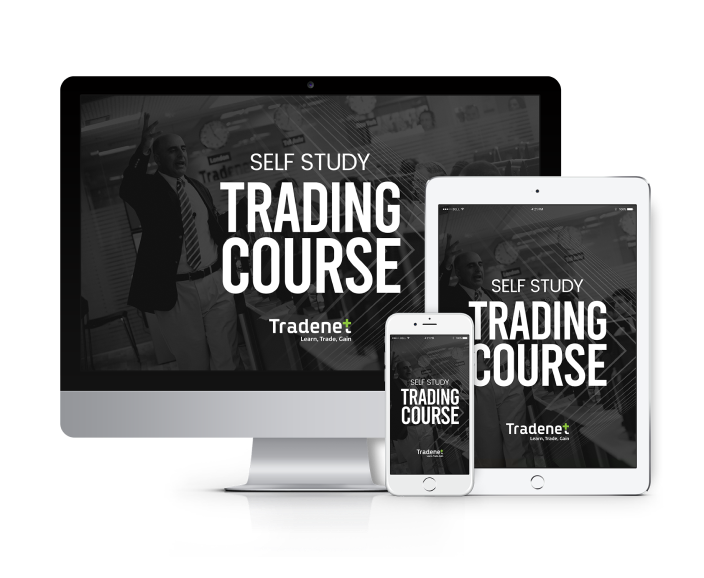 The course is intended for those with
no or little background in trading,
but who are planning to make
trading their primary or secondary
source of income.
The course includes 12 interactive
video lessons.
Here are some of the course topics:
About your Mentor: Meir Barak
---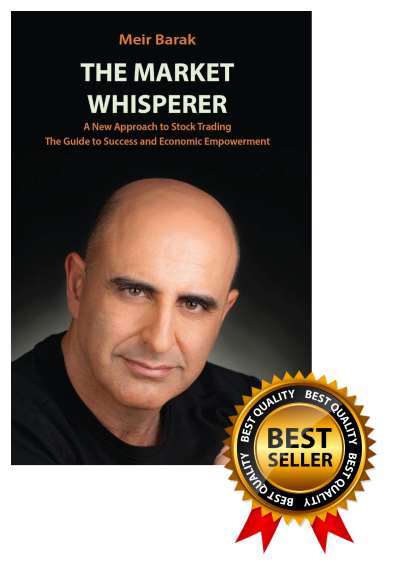 Meir Barak has over 22 years of experience as an expert day
trader, as well as being a mentor to thousands of individuals
who have learned how to become successful full-time day traders.
Meir is the author of the best-selling trading book "The
Market Whisperer" and the founder of Tradenet. Meir
regularly appears on TV and in the financial press as a stock
market trader and analyst.
Frequently Asked Questions
---
Is it required to have a prior background to participate or succeed in the challenge? keyboard_arrow_down

Not at all. In our challenge package, you will find a trading course designed to train beginners in the field of trading plus how to use a trading platform- from a simple App to an advanced computer trading platform.

Do I have to trade every day? keyboard_arrow_down

There is no obligation to trade every day, however, we recommend a minimum of around 3-4 trading hours a week.

Are there any additional conditions for winning the prize? keyboard_arrow_down

Detailed Terms and Conditions can be found on our Terms and Conditions page, but the main criteria are: avoiding a cumulative loss of $500 (your account balance cannot drop below $9,500), trade at least 20 positions , and reaching the profit target of $1,000 within 7 days.

Do I compete with others for the prize? keyboard_arrow_down

No. You compete against yourself. There is no limit on the amount of prizes. You have to win the prize yourself regardless of other traders. If you are good enough to implement correctly what you have learned in our course - your chances of winning are high!

Can I attempt the challenge multiple times? keyboard_arrow_down

You can attempt the challenge only once.

Can I win the prize more than once? keyboard_arrow_down

No. Each winner receives the prize only once.

Must I use a computer to trade? I do not have access to my computer at all times keyboard_arrow_down

You can trade using our mobile App, so you do not need to linger over your trading station for hours.

I am a U.S. citizen, can I participate? keyboard_arrow_down

We are sorry, but this challenge is not open for U.S. citizens.

What is the next step after the challenge? keyboard_arrow_down

You can continue your education to become a professional trader with a variety of advanced training packages available.

What assets can I trade during the challenge? keyboard_arrow_down

You can trade in US and European stocks, cryptocurrencies and forex.

Are there any trading fees? keyboard_arrow_down

The challenge simulates real trading in all aspects and therefore simulates trading fees too. At the end of each trading day, your simulated account will be debited for these fees. Your end of the day balance will be calculated according to your trading success and the trading fees.

How much are the trading fees and do I need to pay them? keyboard_arrow_down

You don't have to pay anything other than the initial cost of joining the challenge. The fees are: 0.7 cents/share (e.g $2.8 for 400 shares) or $1.5 minimum per trade. In a real trading environment, these fees are considered low for a professional trading platform.

What hours can I trade? keyboard_arrow_down

Between 4 PM EST Sunday and 4 PM EST Friday whenever markets operate, depending on the assets traded.

Can I use limit or trailing orders? keyboard_arrow_down

Our trading platform comes equipped with many order types. You can use any order you like. Some order types may not be used with the mobile App.
Learn to trade and get
rewarded!
Tradenet is a day trading training school. We offer courses including stock trading, CFDs, options, futures and foreign exchange. At Tradenet, we specialize in providing day trading courses with inexperienced beginners and experienced traders. We offer three learning options: self-taught online courses, so you can study at home network teaching there is a unique one-on-one teaching. We also offer online real-time discussion groups. Most of our services have several language options, including Spanish, Russian, Dutch, Italian, Arabic, etc.* Tradenet only provides educational services and will not be held liable for any disputes regarding the private investment firms. Student acceptance to provide trading services remains at the sole discretion of the private investment firms. By using this site, you indicate your consent and agreement to our Terms and Conditions. Any and all information on our website is for educational purposes only, and should not be considered tax, legal or investment advice. A referral to a security is not an indication to buy, sell or hold that security. your trading is at your own risk. Trading securities carries risk! Testimonials or descriptions of past performance are not indicative of future results or performance, and are not intended to be a representation, warranty or guarantee that similar results will be obtained by you. Our staff experience with trading is not typical as these are experienced persons. Like any other professions, becoming an experienced trader takes hard work, dedication and a significant amount of time. Your results may differ materially from those expressed or utilized by our site. Available research data suggests that most day traders are NOT profitable. Studies indicate at least 90% of aspiring day traders will not be profitable. Day Trading is considered a high-risk activity and can result in the loss of your entire investment. Only trade or investment with money that you can afford to lose.